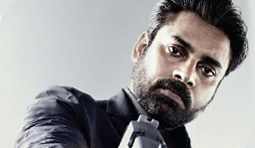 '
panjaa
' from Pawan Kalyan has fulfilled the thirst of Fans who were waiting from long time to see their Star in Power packed action role. Irrespective of the critic's verdict, Fans voted film as Super Hit. The next step which Fans are craving to see from '
panjaa
' is about receiving an official declaration from producers on record breaking first day collections made by this film. With 'Dookudu' and 'Oosaravelli' overtly publicized with their revenues as top most and biggest in industry, now Power Star Fans are aspired to see the same with '
panjaa
' crossing the above two.
Although two days have passed, nothing like an official collection figure is out from producer's side. This is what making Power Star Fans express their angry filled anxiety feeling on the delayed reactions of '
panjaa
' makers. Hopefully, we might get a correct number by today evening.